En Alaska, une petite communauté yupik est confrontée à une catastrophe inexorable. En raison de la hausse des températures, leur village, Newtok, disparaît lentement dans la mer. Les 375 habitants de ce vaste et magnifique territoire de pergélisol vivent depuis des années dans la peur constante de voir leur village littéralement sombrer. Ils vont perdre leur premier bâtiment en 2018. La construction la plus élevée de la ville, l'école, pourrait couler en 2019.
Losing Alaska tells the story of a small community dealing with a slow-moving disaster. Due to rising temperatures, the village of Newtok, Alaska is slowly vanishing into the sea. The 375 inhabitants of this vast and beautiful area of permafrost have lived for years with the constant fear of their village literally sinking. They will lose their first building some time in 2018. The school – the highest building in the town – could be taking in water by 2019. 
Tom Burke réalise des films et vidéos depuis plus de dix ans. Au cours des dernières années, il a pu associer projets de télévision et documentaires d'auteur financés par l'Irish Film Board. Quel que soit le format ou la destination de ses films, son objectif est toujours le même : chercher les formes narratives et visuelles les plus rigoureuses et travailler dans le respect de ceux qui se trouvent devant l'objectif. Il est membre des deux guildes irlandaises, Screen Producers Ireland et Screen Directors Guild of Ireland.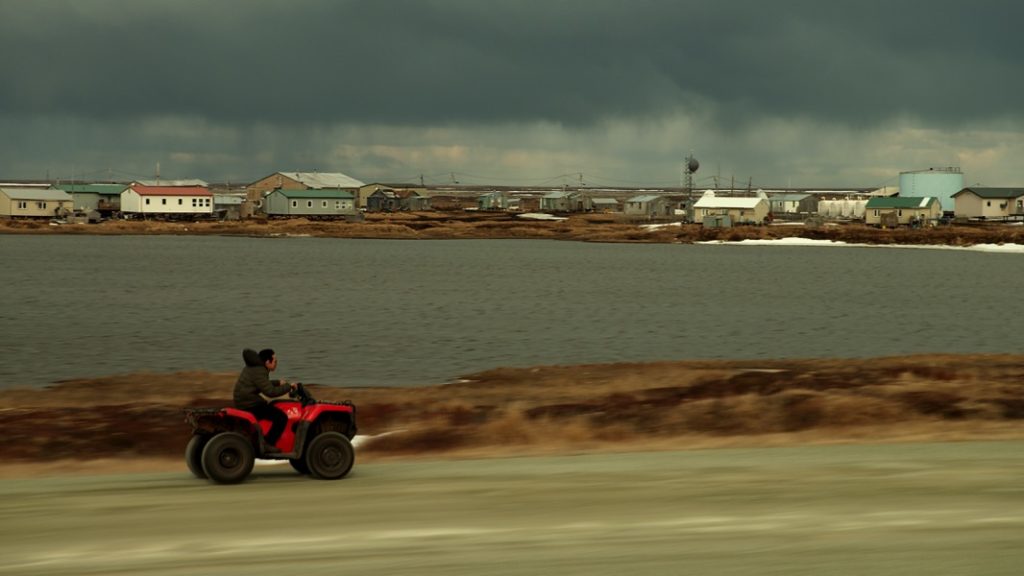 Fiche technique
Un film de / a film by : Tom Burke (Irlande)
Image, montage / cinematography, editing : Tom Burke
Son / sound : Gerry Horan
Production : A Marcie Films Production, Dublin (Irlande) – broadstonefilms@gmail.com
Distribution : Taskovski Films, Londres (Royaume-Uni) – fest@taskovskifilms.com