À l'aube, un homme part pêcher le silure, un très gros poisson originaire du Danube, suspecté d'être une espèce invasive. Il se trouve confronté à des phénomènes mystérieux. Trois voix se mêlent au cours de cette traversée, celles du pêcheur, d'un scientifique et d'une poétesse. Elles nous plongent dans les profondeurs mystérieuses et dans l'irrationnel, tout en apportant un éclairage sur l'ordre naturel et le rapport de l'homme à la nature.
At dawn a man goes in search of a catfish, a giant fish originating from the Danube and accused of being an invasive species. He is confronted with mysterious phenomena. Three documentary voice-overs accompany the fisherman's excursion: his own, and those of a scientist and a poetess. They open a door to the mysterious depths and to the irrational, while reflecting on the natural order and the relation between humans and the environment.
Née en 1991 en France, June Balthazard a étudié à l'institut supérieur des beaux-arts de Besançon (ISBA) et, parallèlement, à la haute école d'art et de design de Genève (département cinéma/cinéma du réel). Elle a réalisé deux documentaires dans le cadre d'un post-diplôme au Fresnoy – Studio national des arts contemporains : La Rivière Tanier et Le Baiser du silure.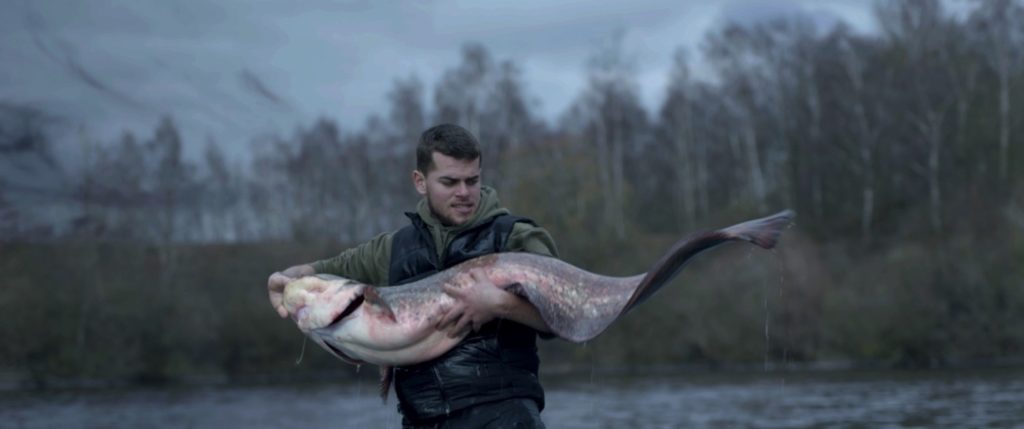 Fiche technique
Un film de / a film by : June Balthazard (France)
Image / cinematography : Ivan Castineiras Gallego
Son / sound : Ludivine Pele
Montage / editing : Edgar Allender
Production/distribution : Le Fresnoy – Studio national des arts contemporains, Tourcoing (France) –
ntrebik@lefresnoy.net