L'acquisition et la pratique de la langue des signes au sein de la communauté des sourds de Vienne. Tandis que cette langue qui passe par le corps, le regard, et le rythme devient visuellement perceptible grâce au cinéma, se révèlent, au fil des rencontres et des situations, les combats et les questions essentielles de la communauté sourde, tels que la relation entre l'identité et la langue, le droit à l'égalité des chances, et la reconnaissance de la langue des signes.
Seeing Voices accompanies members of the Viennese deaf community in their everyday lives, focusing on the acquisition of, and struggle for recognition of their native language, which becomes visually tangible in the film as a form of communication functioning via bodies, gazes, and rhythm. A film about the connection of identity and language, the right to equal opportunity, and the due appreciation of sign language.
Né en Pologne en 1971, Dariusz Kowalski vit et travaille à Vienne. Il a étudié le design des médias visuels à l'université des arts appliqués de Vienne, d'où il est sorti diplômé en 2004. Il est aujourd'hui enseignant à l'université des arts et du design industriel de Linz (Autriche). Il a reçu l'Outstanding Artist Prize pour les arts visuels de la Chancellerie fédérale autrichienne.
Filmographie : Ortem (2004) | Luukkaangas – Updated Revisited (2004) | Elements (2005) | Interstate (2006) | Optical Vacuum (2008) | Interrogation Room (2009) | Toward Nowa Huta (Richtung Nowa Huta) (2012)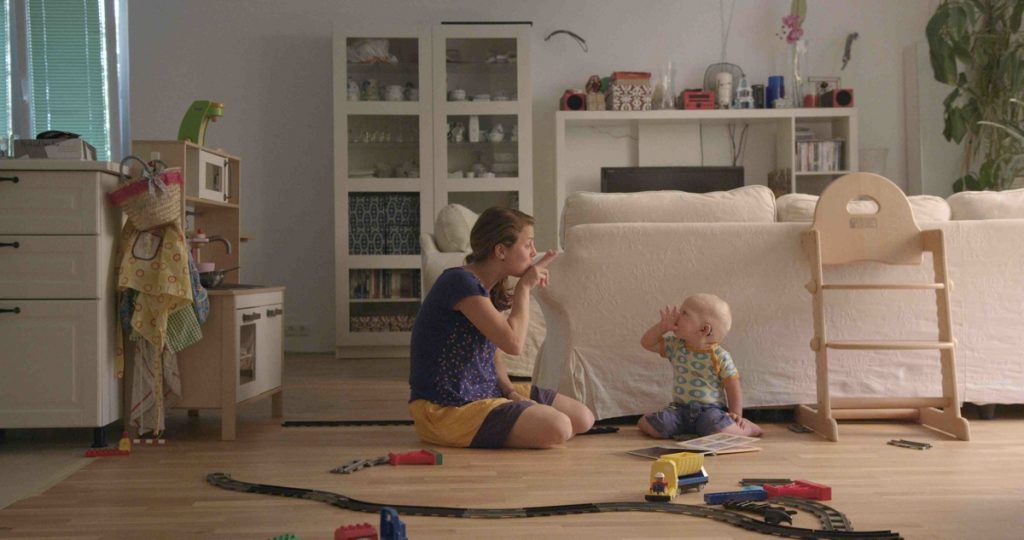 Fiche technique
Un film de / a film by : Dariusz Kowalski (Autriche)
image / cinematography : Martin Putz
son / sound : Nils Kirchhoff , Bernhard Maisch
montage / editing : Dieter Pichler
Production : FreibeuterFilm, Vienne (Autriche)
welcome(at)freibeuterfilm.at
Distribution : Taskovski Films, Londres (Royaume-Uni)
fest@taskovskifilms.com