Aux confins du sud-est camerounais, la grande forêt primaire abrite un territoire que les puissances coloniales se sont disputé, exploitant par le travail forcé les ressources prodigieuses de la nature. Une région au cœur de laquelle la population s'organise désormais autour d'une économie de survie, héritage immédiat de cette histoire dont les paysages constituent aujourd'hui les plus puissants des monuments.
Deep in southeast Cameroon, the great primary tropical forest shelters a territory for which colonial powers fought, exploiting through forced labour the prodigious resources of nature. At the heart of this region, the people are now mobilized around an economy of survival—the consequence of this history. In this context, landscapes form the most powerful monuments.
Marie Voignier, artiste, vit et travaille à Paris. Après des études scientifiques, elle rentre à l'École des beaux-arts de Lyon où elle réalise ses premières vidéos, puis Le Bruit du canon, Hinterland et Hearing the Shape of a Drum. La galerie Marcelle Alix a présenté sa première exposition à Paris en 2010. Marie Voignier enseigne l'art et la vidéo à l'École nationale supérieure des beaux-arts de Lyon. Elle a réalisé son premier long-métrage, l'Hypothèse du Mokele-Membe en 2011.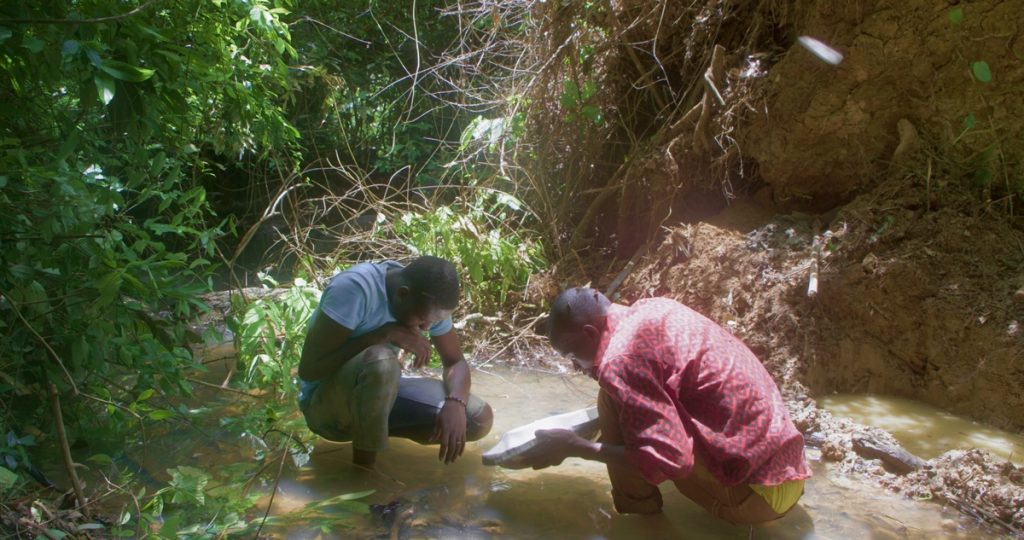 Fiche technique
Un film de / a film by : Marie Voignier (France)
image / cinematography : Thomas Favel
son / sound : Marianne Rouzzy
montage / editing : Marie Voignier
Production/distribution : Les Films du Bilboquet, Gouvieux (France)