Les six plus grands noms de la musique malgache, à la réputation internationale, se réunissent pour créer ensemble "un son" pour Madagascar. Originaires de différentes régions, ils sont tous très engagés pour la défense de leur terre et des ressources naturelles de leur île natale. Leurs chansons placent l'homme au cœur des enjeux environnementaux et éveillent les consciences.
An intimate journey across Madagascar and Europe, closely following the creative work of a group of musicians who have come together in spite of their cultural and geographical differences to raise awareness worldwide about their island's fragile and unique environment.
The six most famous Malagasy musicians, living thousands of miles apart, unite to use their art as a megaphone as songs can be more effective than long speeches.
Cesar Paes, documentariste, a réalisé de nombreux films avec Laterit productions. Il est né à Rio de Janeiro et vit en France depuis près de trente ans. Il est chef-opérateur et réalisateur de Angano… Angano…, Nouvelles de Madagascar, Aux Guerriers du Silence, Le Bouillon d'Awara, Saudade do Futuro, L'Opéra du bout du monde, qui ont reçu des prix prestigieux dans des festivals tels que Cinéma du Réel, Festival Dei Popoli ou DOK Leipzig.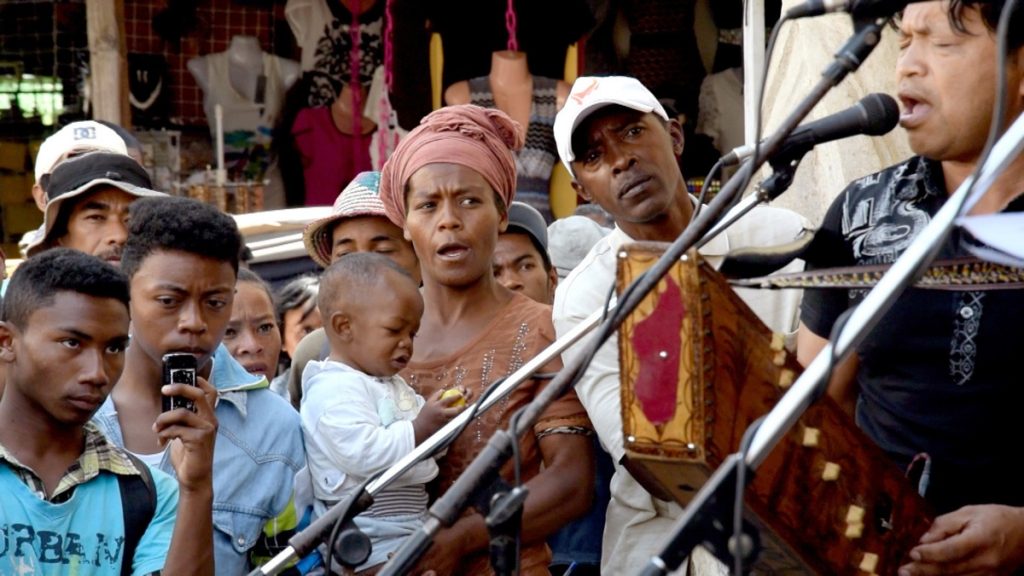 Fiche technique
Un film de / a film by : Cesar Paes (France, Brésil)
image / cinematography : Cesar Paes
son / sound : Gabriel Mathe
montage / editing : Cesar Paes, Paul Pirritano
Production/distribution : Laterit Productions, Paris (France)
laterit@laterit.fr