Antonia est une chanteuse lyrique à la beauté sombre et exubérante. Après une tentative de suicide, et la rupture de tous ses liens familiaux, elle tente de se réadapter. Sa sœur reste profondément affectée par cet événement… Un film qui mêle fiction, (auto)ethnographie et musique.
Antonia is a lyrical singer whose beauty is uncommon, lush and somber. Recovering from a suicide attempt in a rehabilitation institution, all her family ties are irreparably broken. But her sister remains deeply affected by what happened… A film intertwining fiction, (auto)ethnography and music.
Laura Huertas Millán, réalisatrice et artiste plasticienne d'origine colombienne, a étudié à l'École nationale supérieure des beaux-arts de Paris et au Fresnoy, Studio national des arts contemporains à Tourcoing. Elle a réalisé deux courts métrages expérimentaux Voyage en la Terre Autrement Dite et Aequador, présentés dans les festivals, musées et galeries d'art du monde entier. Doctorante au sein du programme SACRe, (Sciences, Arts, Création, Recherche), elle est aussi chercheure invitée au Sensory Ethnography Lab et Film Study Center de l'université Harvard.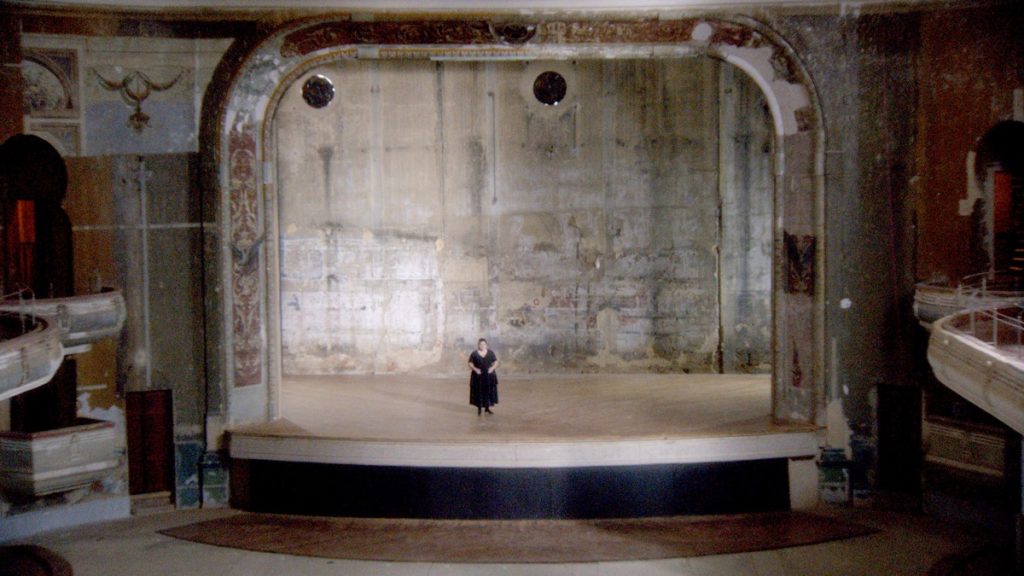 Fiche technique
Un film de / a film by : Laura Huertas Millan (Colombie)
image / cinematography : Jordane Chouzenoux
son / sound : Juan Felipe Rayo, Jocelyn Robert
montage / editing : Isabelle Manquillet
Production : Evidencia Films, Bogota (Colombie), Les Films du Worso, Paris (France)
evidenciafilms@gmail.com, info@lesfilmsduworso.com
Distribution : Laura Huertas Millán, Evidencia Films, Les Films du Worso
info@lesfilmsduworso.com