Le khöömii, chant de gorge pratiqué par les habitants de la République autonome de Touva en Fédération de Russie, est traditionnellement exécuté par les hommes. Autrefois soupçonné de pouvoir causer l'infertilité féminine, il est aujourd'hui interprété par de rares femmes dont Choduraa Tumat, qui enseigne le chant diphonique et a créé un groupe, le Tyva Kyzy (Filles de Touva), premier et unique ensemble de femmes pratiquant cet art. 
Khöömei, a type of throat singing practiced in the Russian republic of Tuva, is traditionally reserved for men because it is thought to cause infertility. Czodura Tumat, is one of the very few women to perform and teach it. She has founded the "Tyva Kyzy" ('Daughters of Tuva') group, the first and only female throat-singers group.
Olga Korotkaya, réalisatrice et scénariste est diplômée de l'Institut national de la cinématographie S. A. Guerassimov (VGIK, Moscou, Russie) et de l'école de cinéma d'Andrzej Wajda (Varsovie, Pologne).

Filmographie :
By Your Side, 2008
Make Tea, 2009
Volunteer, 2010
My Lips, Your Nose, 2012
Breath of Water, 2014
Mother, My Word, 2016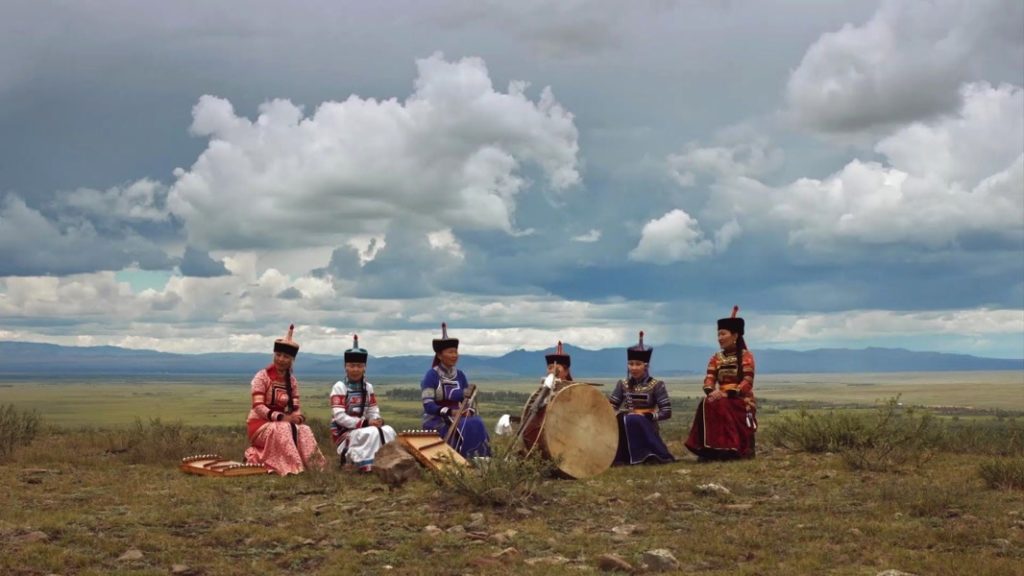 Fiche technique
Un film de / a film by : Olga Korotkaya (Russie)
Image / cinematography : Marta Stysiak
Son / sound : Anna Rok, Sorin Apostol
Montage / editing : Danizat Abitova
Production : Arkana film studio, Varsovie (Pologne), Gorky Film Studio Ltd., Moscou (Russie)
Distribution : Ant!pode Sales & Distribution, Moscou (Russie)