Des centaines de milliers de réfugiés ont fui l'Afghanistan, la Syrie et l'Erythrée, quittant leur pays et leur famille, en quête de sécurité et de liberté. Dans la plupart des cas, leur téléphone mobile s'est révélé un outil essentiel dans l'organisation de leur fuite, mais aussi un compagnon fidèle. Les images qu'ils ont filmées, mêlées à leurs récits, racontent la séparation, la fuite, la peur et le soulagement d'arriver.
The documentary film #myescape assesses the journey that refugees from Afghanistan, Syria and Eritrea chose to undergo, as the circumstances in their home-countries became increasingly unliveable. Hundreds of thousands are leaving their countries, families and old lives behind, in search of some basic safety and freedom. In most cases, the mobile phone became a quintessential tool to facilitate the organisation of ones escape and the constant companion.
Elke Sasse étudie la littérature à l'Université libre de Berlin puis collabore, comme auteur et journaliste indépendante, aux départements culture et politique des stations de radio ORB (Ostdeutschen Rundfunk Brandenburg) et DLF (Deutschlandfunk). Elle travaille ensuite pour les magazines politiques des chaînes de télévisions publiques allemandes ORB et ARD. A partir de 1994, elle centre sa carrière sur la réalisation de documentaires long-métrage et reportages.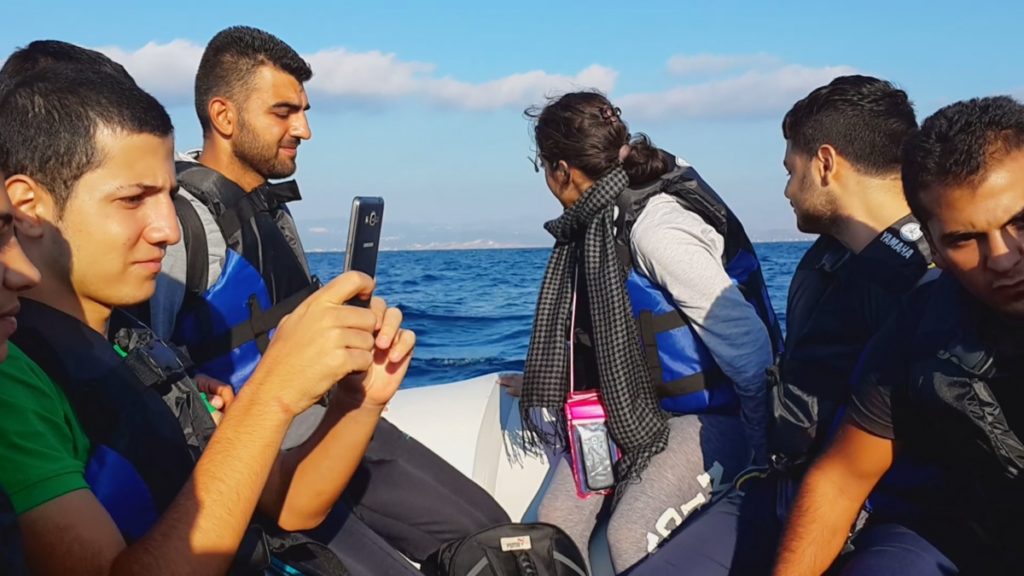 Fiche technique
Un film de / a film by : Elke Sasse (Allemagne)
image / cinematography : Ahmed Altan, Heb Altan, Saleh Zeer, Hamber Al Issa, et bien d'autres
son / sound : Marcus Zahn
montage / editing : Janine Dauterich
production/distribution : Berlin producers film GmbH, Co. KG, Berlin (Allemagne)
info@berlin-producers.de