Kim Hak, jeune photographe cambodgien, est en quête pour son pays d'un nouvel imaginaire, loin des stéréotypes. Nhem Ein, photographe officiel du régime Khmer rouge ayant réalisé plus de 14 000 portraits de victimes à la prison S-21, se lance dans ce qu'on appelle le « tourisme macabre ». Dans le musée de cire du pays, gardien et audioguide « nettoient » quotidiennement l'histoire cambodgienne. Quelles images choisir pour représenter son histoire et son pays ? Et plus encore, qu'en faire ?
Kim Hak, a young and talented Cambodian photographer looks for a new imaginary of his country, far from stereotypes. Nhem Ein, a photographer enrolled in the Khmer Rouge regime, took more than 14.000 mug shots of the S-21 prison victims. He's trying to establish himself as entrepreneur of the so-called dark tourism. Every day, a cleaner and an audio guide clean up Cambodian history in the wax museum of the country. Which images are to be chosen to represent one's history and country? But above all, what to do with it?
Diplômé en patrimoine archéologique, Davide Grotta a travaillé comme photographe en archéologie sous-marine, puis s'est orienté vers la photographie de presse en 2009, en collaboration avec l'agence de photojournalisme AGF (Agenzia Giornalistica Fotografica). Il a vécu à Phnom Penh pendant deux ans. Intéressé par la relation entre l'identité et l'influence de la culture de masse, il a suivi des études de cinéma à l'école ZeLIG de Bolzano (Italie).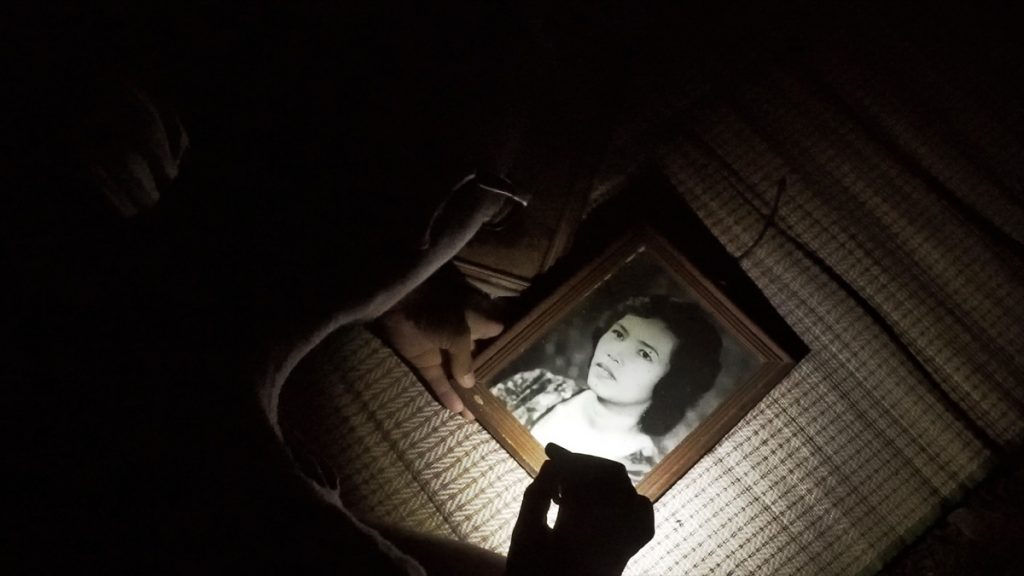 Fiche technique
Un film de / a film by : Davide Grotta (Italie)
image / cinematography : Alexander Fontana
son, montage / sound, editing : Gabriele Borghi
Production/distribution : ZeLIG School for Documentary, Television and New Media, Bolzano (Italie)
festival@zeligfilm.it