La vie quotidienne des migrants (Syriens, Kurdes, Pakistanais, Afghans et autres) dans le camp d'Idomeni. Alors qu'il attendent de traverser la frontière gréco-macédonienne, il font la queue pour manger, pour boire du thé, pour consulter un médecin. Un jour, l'Europe ferme ses frontières une bonne fois pour toutes. Les  « résidents » d'Idomeni décident, à leur tour, de bloquer les rails des trains qui traversent la frontière…
The daily life of refugees (Syrian, Kurdish, Pakistani, Afghani, and other) in the camp of Idomeni. People waiting in queues for food, tea and doctors; waiting to cross the border between Greece and Macedonia. One day, Europe closes its borders to them once and for all. The « residents » of Idomeni decide to occupy the train tracks, blocking the trains that carry goods across the border.
Née en 1982 en Grèce du Nord, Maria Kourkouta étudie l'histoire des Balkans, puis se rend en 2006 à Paris, où désormais elle réside principalement. Elle a effectué des recherches doctorales sur le rythme au cinéma. Elle réalise des films depuis 2008, principalement en 16mm, au sein de laboratoires indépendants (L'Etna, puis L'Abominable), dont elle est un membre actif. La plupart de ses films sont distribués par Light Cone.
Niki Giannari, née en 1968, est une écrivaine grecque.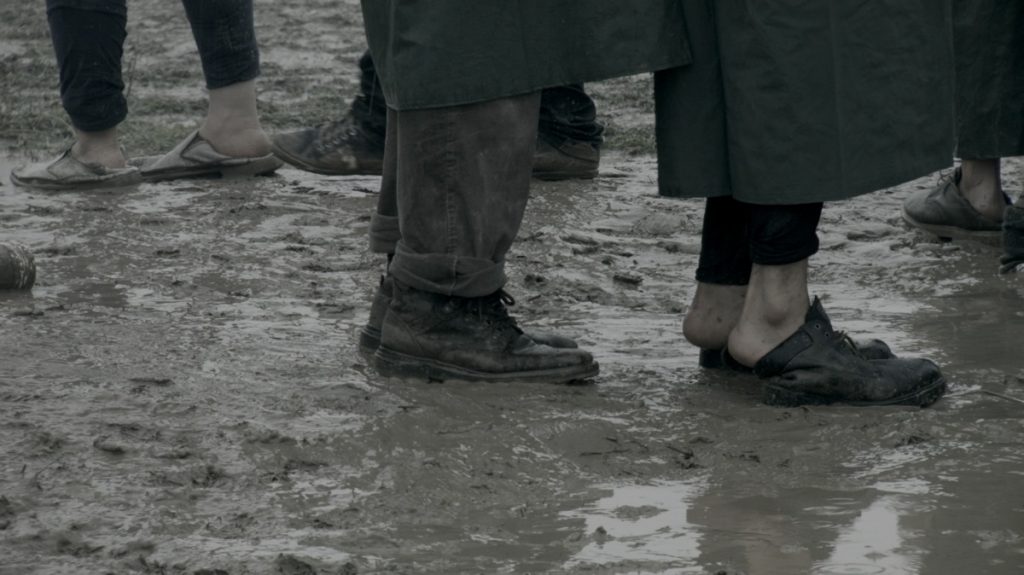 Fiche technique
Un film de / a film by : Maria Kourkouta (Grèce), Niki Giannari (Grèce),
image, montage / cinematography, editing : Maria Kourkouta
son / sound : André Fèvre
Production : Survivance, La Madeleine (France), Maria Kourkouta
Distribution : Survivance, La Madeleine (France)
c.chichko@gmail.com