Les Chebabs sont un groupe de jeunes gens et de jeunes femmes qui se connaissent depuis l'adolescence. Aujourd'hui au seuil de l'âge adulte, ils ont une véritable soif de vivre et d'absolu. Entre besoin de liberté et allégeance au groupe, désir de révolte et perspective d'une vie rangée, les choix sont particulièrement difficiles pour ces réfugiés palestiniens dans le camp de Yarmouk, en Syrie.
The Shebabs are a small group of boys and girls who have known each other since teenage. Now on the eve of adulthood, they have a genuine thirst for life and for absolute, while being all confronted to intricate situations. Between the need for freedom and sticking to the group, between longing for revolt and the prospect of a well-ordered life, choices are hard to make; even more so if you're a Palestinian refugee in the camp of Yarmouk, in Syria.
Né en 1982, Axel Salvatori-Sinz grandit dans la région lyonnaise. Après une formation en anthropologie, où il se spécialise dans l'étude des sociétés arabes et musulmanes, il achève un Master en réalisation documentaire. Les Chebabs de Yarmouk est son premier long-métrage documentaire. Son prochain film, Chjami è rispondi, est en cours d'écriture dans le cadre de l'atelier documentaire de la Fémis 2012.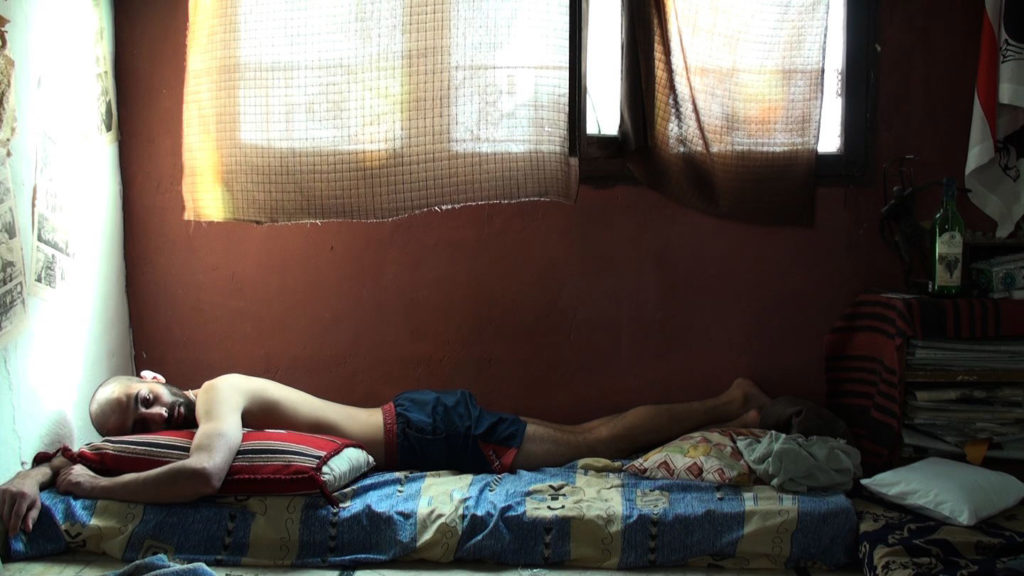 Fiche technique
Un film de / a film by : Axel Salvatori-Sinz (France)
image et son / photography and sound : Axel Salvatori-Sinz
montage / editing : Aurélie Jourdan
production : Adalios (France) – magali.chirouze(at)adalios.com
distribution : Andana Films (France) – sriguet(at)andanafilms.com