Un regard poétique et intime sur quatre enfants qui participent au cycle de la nature dans leur ferme aux Pays-Bas. Chacun d'eux apprend, dès le plus jeune âge, la profession de ses ancêtres et rêve de reprendre un jour la ferme familiale. Au fil des saisons, on sème, on récolte, les animaux naissent et partent à l'abattoir, les enfants sont confrontés à l'imprévisibilité de la nature, aux conditions météorologiques et au cycle de la vie et de la mort. Un regard sur le rapport de l'homme à la nature mais aussi sur le rêve, la solitude, et sur le fait de grandir.
Four children experience the natural cycle of life on a farm in the Southwest of The Netherlands. They learn the profession of their ancestors from an early age and dream that one day they will take over the farms of their father or grandfather. As the seasons go by, crops are sown and harvested, and animals are born and slaughtered. The children are confronted with the volatility of nature, the threat of extreme weather conditions and the cycle of life and death. Ceres is also a story about dreams and isolation, and most importantly, about growing up.
Janet van den Brand, née en 1989 aux Pays-Bas, vit actuellement à Bruxelles. Elle est diplômée de l'école de cinéma Sint-Lukas de Bruxelles en 2013 et d'un master en réalisation cinématographique de l'académie royale des beaux-arts de Gand (KASK) en 2015. Ses films ont été sélectionnés par de nombreux festivals de cinéma dont le concours Generation Kplus de la Berlinale en 2013 et 2018. Ceres est son premier long métrage documentaire.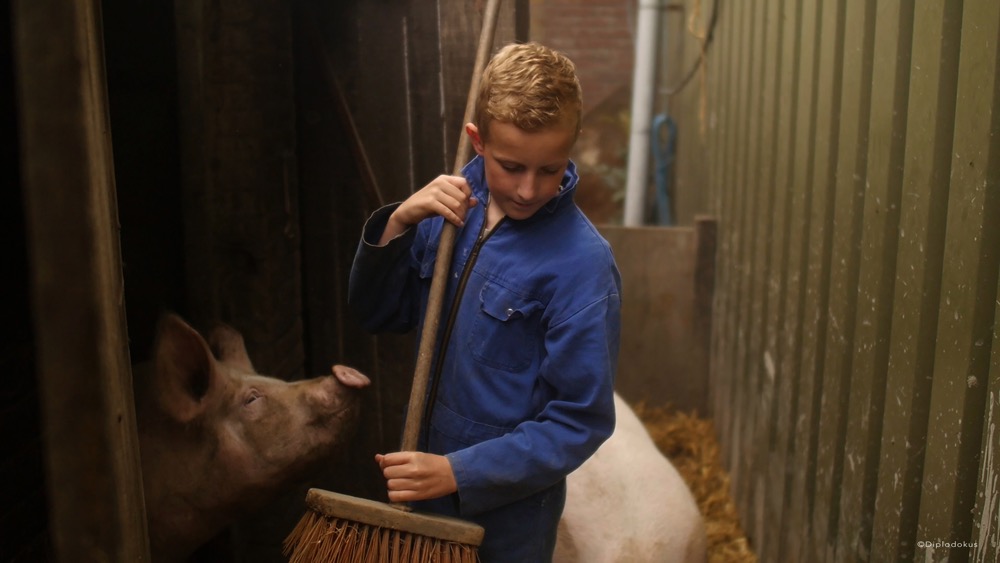 Fiche technique
Un film de / a film by : Janet van den Brand (Pays-Bas)
Image / cinematography : Timothy Josha Wennekes
Son / sound : Tim Taeymens
Montage / editing : Sam Sermon
Production : Diplodokus, Aarschot (Belgique) – maarten@diplodokus.be, barbara@diplodokus.be
Distribution : Taskovski Films, Londres (Royaume-Uni)