Tous les mardis et vendredis, les fonctionnaires de l'office des HLM de Naples et sa région reçoivent les locataires des 40 000 logements gérés par l'institution Il n'est pas toujours facile de trouver les bonnes procédures pour traiter les demandes et les bureaux sont souvent le théâtre de discussions très animées. A ces situations kafkaïennes, parfois comiques, dignes du théâtre napolitain, la « bureaucratie de compromis » tente de répondre avec une solution juste pour chacun.
Every Tuesday and Friday, the Independent Institute for Public Housing (IACP) of Naples and its province is open to the tenants of the 40,000 dwellings managed by the Institute. It's not always easy to pinpoint the right procedures to handle requests and the office is often the scene of lively discussions. At those times the rooms of the Institute become a stage where everyone tries their utmost to achieve their goals and get a bit of understanding.
Née à Rome en 1982, Silvia Bellotti commence sa carrière à Palerme, comme journaliste pour Il Fatto Quotidiano.it et I Quaderni de L'Ora. Elle part à Naples en 2014 pour participer à la première édition de FILMaP – Atelier di Cinema del Reale sous la direction de Leonardo Di Costanzo. Elle réalise deux films Il foglio, présenté en compétition au Festival de Turin en 2015, et Aperti al pubblico, son premier long métrage documentaire.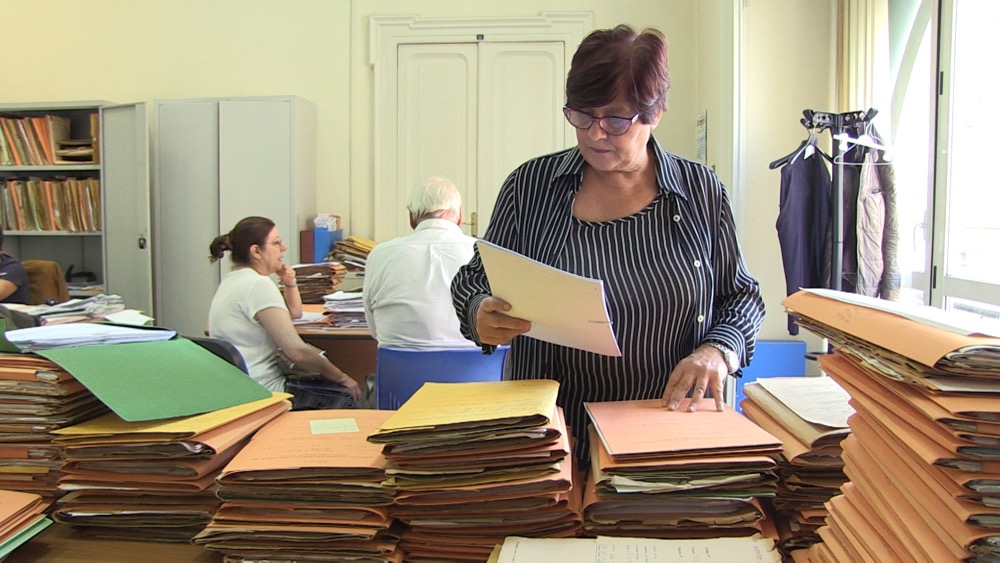 Fiche technique
Un film de / a film by : Silvia Bellotti (Italie)
Image / cinematography : Silvia Bellotti
Son / sound : Marco Saitta
Montage / editing : Lea Di Cursi
Production/distribution : Parallel 41, Naples (Italie)